Looking for some creative inspiration?
Hi my name is Dina. Each week I review contemporary arts, crafts and home design,
so you can find your own creative inspiration in the studio or at home.
I miss living on acreage, in the natural bush-land, sucking in rejuvenating earthy wholesomeness. However these modern artists seem to be reaching for the same sensation by tapping into the heart of mother nature herself .. and bringing it back into our minds within... read more
Gabriel Moreno is an artist based in Madrid. Although he is best known for his work as illustrator in advertising, where his experience and reach is remarkable, in the last few years he has also successfully developed his personal line of art. His pieces make striking... read more
Contemporary arts and crafts
 Contemporary artist Charming Baker 
Weekly posts and feature artists
Modern home design and decor
Art at home by Phillpot Interiors
Browse, Craft 'n' Chat
Screen print by street artists Miss Bugs
For those who are crafty at heart and have tools at home – you cant go past this wonderful site instructables. I loved this particular design and easy to follow plans to make a fun stackable lamp. You can visit the site and download full instructions, templates...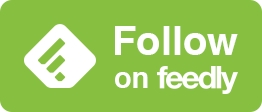 Number of Creative Images
Inspiring creative design, modern homes and artist created interiors.
The classic modernist architecture with simple, clean lines continues to appeal in this century's designs. Check out these wonderful homes from architects globally who continue to embrace modernism beyond the 21st century. Conceived as a bunker nestled into the... read more
I  must admit I am a little obsessed with mid-century modernist design, largely because I have an iconic home myself. I'm not so fanatical to collect all items mid-century but I do enjoy the design ethos of the era and no doubt many of you can recollect even... read more
Creative inspiration
That Creative Feeling is an artists blog for creative inspiration by Australian sculpture Dina Goebel.
In starting this blog I wanted to capture what feeds me as an artist and hopes it inspires you to give it a go!
"Women are looking for alternate ways to express themselves and satisfy their creative needs but often don't know where to begin."

Dina Goebel 2007
This is exactly what motivates me … helping others feel inspired about art and craft in their home.
Most of the public have no confidence to even begin being an artist! This blog, established in 2012, aims to enable women to experience the joy of creative inspiration in their own homes by role modelling the artistic possibilities within everyone's reach.
Generally my work has been nature based, my creative inspiration comes as a suburban householder concerned about our natural environment.
For 7 years I did work full time as an artist and will return to the studio after my corporate career. In the meantime my artistic expression has never left me, be it in this blog, renovating my home or creating and exploring my own artistic style. That is because,
I AM ALWAYS THE ARTIST, Dina
In the previous three posts I covered the planning, background and gold leaf stages of creating this beautiful bedhead. This is the final post in the series and includes the most memorable section of Klimt's most famous painting .. the sculpting of the kiss...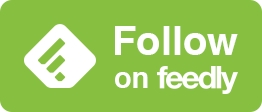 You have provided some awesome feedback with the Butterfly Dreams series so I went ahead and created Butterfly Dreams in Black for you. You can order these items and more from my Cafepress or Society6 stores. Enjoy! Butterfly Dreams in Black by Dina ... read more
More creative inspiration
I miss living on acreage, in the natural bush-land, sucking in rejuvenating earthy wholesomeness. However these modern artists seem to be reaching for the same sensation by tapping into the heart of mother nature herself .. and bringing it back into our minds within... read more
Gabriel Moreno is an artist based in Madrid. Although he is best known for his work as illustrator in advertising, where his experience and reach is remarkable, in the last few years he has also successfully developed his personal line of art. His pieces make striking... read more
Inspired by 18th and 19th-century aesthetics and philosophy, Josh Keyes paints animals in a style reminiscent of anatomical diagrams. His work is characterized by an attention to detail and to physiological accuracy. Keyes, however, does not place his animal subjects... read more
The UK based artist illustrator Johanna Basford has created a beautiful series of ink tattoos on sculptures for her solo exhibition at Dundee Contemporary Arts. Some fine, thin and clean monochrome illustrations, deep black, which invade the white characters and... read more
These truly creative artists take the simplest material, a single sheet of paper, and transform them into these extraordinary paper sculptures. Vally Nomidou creates the human figure using paper and cardboard. The construction of her paper sculptures is a... read more
Alex Currie is one talented young artist. Just 18 and with several awards already on his resume, this young photographer takes photos which tell a story. Currie's photographs are like himself .. a delightful balance between young innocence but with a deeper... read more
Shadow art is a mind twisting unusual art form where illusions are recreated through the interplay of light, form and shadow. These artists below capture that lurking imagery hidden inside the shadows we struggle to identify. As kids we are scared by shadows, even as... read more
Futurist, surrealist, contemporary, digital .. the whole amalgam smashes together by these female artists who create these beautifully strange women. The secret ingredient all these artists have shared in interviews is simple, have confidence on your own path and... read more
Whilst Australia doesn't have the volumes of beautiful snow as in other parts of the world, it does make the most of its own unique winter. Sub-zero temperatures and thick misty mornings creates a wonderful atmosphere for the arts. Painting, photography, crafts,... read more